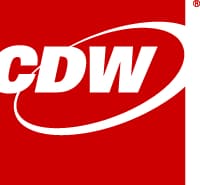 Microsoft Exchange Health Check
Service Type:

Consulting, Professional Service

Business Need:

E-mail Hosting and Management

Works With:

Microsoft Exchange Server 2010

Industry Focus:

General - Applicable to All
CDW Health Checks proactively examine your environment to determine the health of your environment and ensure that all resources are readily available and performing as expected.

The Microsoft Exchange Health Check consists of an architecture health check, gap identification, and best practice analysis. Our engineer becomes acquainted with your network architecture, including remote access, LAN and WAN, and examines all aspects of your messaging environment. A final report and presentation outlines current status, potential issues, and suggested next steps.

CDW offers a comprehensive system of communication and collaboration solutions to help keep staff connected. Our platform delivers a people-centric, intuitive, and efficient solution into the back-end server environment, and offer complete telephony services to our customers. These systems leverage converged network infrastructure to achieve a dramatic return on investment.

Microsoft Exchange Health Check has not been reviewed by any customers.
The views and opinions submitted and expressed here are not those of Microsoft.
Other Professional Services Offered by this Company