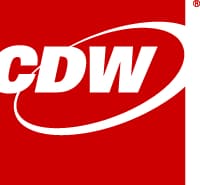 Microsoft System Center Configuration Manager Advanced Implementation
Description
CDW provides planning, design, and implementation of Microsoft System Center Configuration Manager including operating system deployment, patching, desired configuration management, and integrated network access protection; this engagement will allow you to take full advantage of the many features of System Center Configuration Manager.

Benefits of System Center Configuration Manager:

- Provides enhanced visibility into your hardware and software assets, giving you control greater control over your IT infrastructure.

- Makes it easier to deliver and manage updates to applications, drivers, Microsoft products, system BIOS, desktops, laptops, servers, mobile devices, and more.

- Improves availability, security, and performance with increased compliance to desired configuration states.
- Simplifies software distribution and updates across the network.

- Decreases the cost and complexity of operating system deployments.

CDW is a Microsoft Gold Certified Partner with the expertise and experience to ensure a successful Microsoft product implementation. Our services include a strategy briefing, detailed planning workshops, proof of concept, and pilot implementation. Our goal is to walk you through the entire lifecycle of a Microsoft System Center Implementation.

Microsoft System Center Configuration Manager Advanced Implementation has not been reviewed by any customers.
The views and opinions submitted and expressed here are not those of Microsoft.
Other Professional Services Offered by this Company