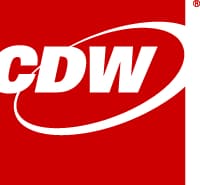 Microsoft System Center Configuration Manager Base Pilot
The System Center Configuration Manager (SCCM) Base Pilot engagement helps establish a clear understanding of how SCCM will function in the your environment, as it includes a description of the core features and functionality of SCCM such as application deployment, software metering, patch management, remote control, and reporting functionality.

This engagement provides clear goals and objectives of an SCCM deployment and an architectural design plan for implementing SCCM. The SCCM Base Pilot engagement includes a lab, built on your hardware, on which the necessary components of the SCCM 2007 platform will be installed and configured to meet the objectives of the engagement. This engagement will provide you with a Pilot group of 25 PCs configured according to the final design. This Pilot will then be the springboard for a full production build out.

CDW, a Microsoft Gold Certified Partner, offers a comprehensive suite of Microsoft Monitoring and Management solutions to help power your entire enterprise. These solutions provide best-in-class management and monitoring to meet your business demands. Using these technologies and techniques, we are able to provide unparalleled stability across your data, clients, and servers.

Microsoft System Center Configuration Manager Base Pilot has not been reviewed by any customers.
The views and opinions submitted and expressed here are not those of Microsoft.
Other Professional Services Offered by this Company