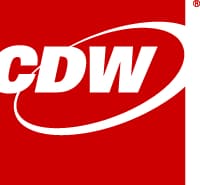 Microsoft System Center Operations Manager Base Pilot
The System Center Operations Manager (SCOM) Base Pilot engagement helps establish a clear understanding of how SCOM will function in your environment and provides a description of the Base Windows Management Pack. This engagement provides clear goals and objectives for an SCOM deployment and delivers an architectural design plan and a pilot implementation.

Your hardware is used to install and configure the necessary Base Windows Management Pack of the SCOM 2007 platform to meet the objectives of the SCOM Pilot. The test group for this pilot will consist of 10% of your Windows Servers, not to exceed 50 servers. The test group will incorporate components of the final design, which will be the springboard for a full production build out.

CDW is strategically positioned to deliver real business solutions with a unique expert perspective. We've built a team of certified consultants who have expertise in delivering a full suite of Microsoft Monitoring and Management Solutions. CDW was recently awarded the Microsoft Worldwide Partner Award for Advanced Infrastructure Solutions - Systems Management Partner of the Year Award at the World Wide Partner Conference held in New Orleans in July, 2009.


Microsoft System Center Operations Manager Base Pilot has not been reviewed by any customers.
The views and opinions submitted and expressed here are not those of Microsoft.
Other Professional Services Offered by this Company