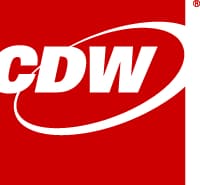 Office Communications Server/Lync Design Workshop
The Office Communications Server/Lync Design Workshop utilizes presentations and interactive professional consultations designed to help your staff understand and document key design points relevant to your organization's infrastructure.

Workshop techniques include both formal presentation and less structured exchanges that allow your staff to acquire information about OCS/Lync specific to your requirements. CDW will apply our experience with OCS/Lync and make recommendations as to how to best utilize the technology to meet your goals, avoid issues and pitfalls, and will offer best-practice mentoring.

Workshop topics include establishing presence, instant messaging, and audio/video capabilities including on-premise conferencing. Optional topics such as external connectivity, public IM connectivity, high availability, distributed and expanded topologies, web access, and archiving may also be included in the OCS/Lync Design Workshop engagement.

Office Communications Server/Lync Design Workshop has not been reviewed by any customers.
The views and opinions submitted and expressed here are not those of Microsoft.
Other Professional Services Offered by this Company