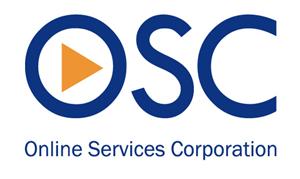 Microsoft Online Services - BPOS, Office365, Microsoft CRM Online
Service Type:

Consulting, Professional Service

Works With:

Business Productivity Online Suite, Microsoft Exchange Online, Microsoft Lync

Industry Focus:

General - Applicable to All
Online Services Corporation, LLC, is a Microsoft Gold Certified Partner specializing purely in solutions on the Microsoft Online Services platform. Our business is founded on capability developed on the Microsoft Communications and Collaboration on premise platforms of Microsoft SharePoint, Microsoft Exchange and Microsoft Office Communication Server; we have taken this depth of knowledge and experience and applied them to the cloud based Microsoft Online Services based solution.

OSC's sole business is the delivery of Microsoft Online Services solutions for customers, meaning there is a very clear focus on the Microsoft Online Services products and us having the best practitioners across the world to deliver these solutions. This contrasts with other Microsoft partners who may include cloud services as one of their offerings, but do not have the same specialization.

We were early adopters of Microsoft Online Services and have deployed numerous customer intranet portals on the Microsoft SharePoint Online platform. We are perfectly placed to assist you in meeting your business requirements and ensure you will get the maximum benefit from the solution now and in to the future.

We also practice what we preach as we run our whole business from the Microsoft Online Services suite.

OSC's services cover, but are not limited to, strategy, design, development, training, integration, deployment and support of all the Microsoft Online Services Products.
Recent Reviews
Reviewed by:Ron-Rubinstein Reviewed on:2/28/2013
Reviewed by:Alan_Rubinstein Reviewed on:2/26/2013
Reviewed by:Tina_Rubino Reviewed on:1/15/2013
The views and opinions submitted and expressed here are not those of Microsoft.