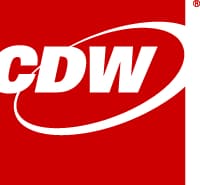 Server Virtualization Assessment
Service Type:

Consulting, Professional Service

Works With:

Microsoft Assessment and Planning, Virtualization Server - Hyper-V + SCVMM, Virtualization Server - Hyper-V + SMSE

Industry Focus:

General - Applicable to All
Customers are under pressure to reduce the cost of operating their data center and to "green" IT. This means IT needs to do more with less, and not only around funding, but also with less power, generating less heat and taking up less space. Virtualization enables customers to address these concerns, and if done properly, brings additional benefits by making IT more dynamic.

To start any virtualization project, a full analysis of the infrastructure should be performed so the business goes into the change with all the information needed to make it successful and to understand both hard and soft costs.

During the Server Virtualization Assessment, CDW will run a data collection tool in the customer infrastructure through a full business cycle (typically 2-4 weeks). From that we will be able to make a proposal of required software and hardware of the project. When finished the customer will understand how best to proceed and whether a server virtualization basic or advance pilot would best fit their needs.
Server Virtualization Assessment has not been reviewed by any customers.
The views and opinions submitted and expressed here are not those of Microsoft.
Other Professional Services Offered by this Company