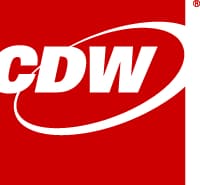 Server Virtualization Base Pilot
The Server Virtualization Base Pilot includes a best practices planning and design workshop as well as a pilot implementation of a Hyper-V and System Center Virtual Machine Manager (SCVMM) in the client's production environment. The focus of the workshop and pilot will be to provide a jump-start into server virtualization for the customer with knowledge transfers and a production environment.

The pilot will implement three Windows 2008 Servers with Hyper-V and a single SCVMM server for management, which will have one library and a single host template created for it. A physical server will be identified in the planning and design process to be moved to the virtual environment (P2V) and tested in order to help set up a processes to continue down the virtualization path. The client will have a production virtualization environment and documentation to explain which servers to migrate next and how best to expand the virtualization environment.
Server Virtualization Base Pilot has not been reviewed by any customers.
The views and opinions submitted and expressed here are not those of Microsoft.
Other Professional Services Offered by this Company