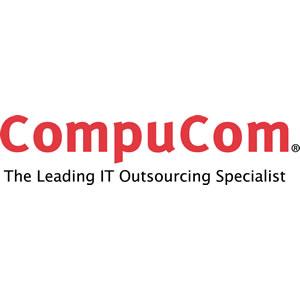 SharePoint (MOSS/WSS) Consulting Services
Service Type:

Consulting, Professional Service

Works With:

Microsoft Office 2007 System

Industry Focus:

General - Applicable to All
CompuCom's Application Services division provides a complete suite of SharePoint consulting services for your organization's MOSS or WSS implementations.

Our highly trained staff has been involved in every aspect of the SharePoint (MOSS/WSS) technology stack, and provides the following list of services below:

- Architecture, planning, and design
- Installation, configuration, and administration
- Branding and graphic design
- InfoPath and custom forms development
- Workflow development (SharePoint Designer or custom Visual Studio workflows)
- Business Data Catalog Integration
- Custom web part development
- Governance planning
- Migrations from other systems
- Records Center implementations
- End-user, developer, and administrator training
- Staff Augmentation and recruiting

Our staff consists of Microsoft certified developers, trainers, and administrators (MCTS, MCSD, MCT). We offer a competitive rate structure, along with a full service solution, including software license resales and hardware procurement. Please contact us for a quote on your SharePoint project.
SharePoint (MOSS/WSS) Consulting Services has not been reviewed by any customers.
The views and opinions submitted and expressed here are not those of Microsoft.
Other Professional Services Offered by this Company