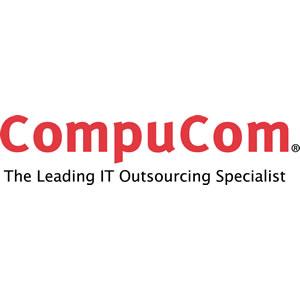 Windows Migration Services and Solutions
Features
Service Type:

Consulting, Professional Service

Business Need:

Computer/PC Installation and Repair

,

Mobile Devices and Applications

,

Supply Chain Management, Distribution, Logistics

Works With:

Microsoft Office 2010, Microsoft Office Professional Plus 2013, Windows 7 Enterprise, Windows 7 Professional, Windows 8

Industry Focus:

Financial Services, Manufacturing
Description
There are a lot of moving parts when it comes to a Microsoft Windows deployment — keeping track of the existing technology, recording information about the new assets, understanding the needs of the users and training them on how to use the new technology, staying on top of the deployment progress, and many other tasks.

That is why we developed the CompuCom Deployment Manager (CDM). This intranet-based tool helps manage the deployment workflow, scheduling, asset and application inventory, communication with users, and real-time reporting. CDM eliminates the messy paper trail that typically occurs in a deployment and provides real-time reporting on the progress of the project.

CDM is a very flexible tool that has been used as the task and workflow engine for a wide variety of solutions and is not tied to a particular version of an OS or application. CDM has been utilized to deploy Windows XP, Vista, Windows 7 as well as Windows 8 and can be used for the deployment of Office or any other application. CDM can be leveraged in a variety of client environments including those with high rigors as it relates to compliance in heavily regulated area. This tool was developed to be very task oriented with an auditable, reportable and well-monitored process that makes using the tool an ideal fit in these types of projects.
Windows Migration Services and Solutions has not been reviewed by any customers.
The views and opinions submitted and expressed here are not those of Microsoft.
Other Professional Services Offered by this Company