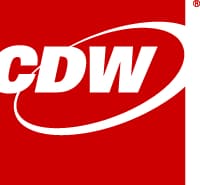 Computer Imaging with Microsoft Technologies
Service Type:

Consulting, Professional Service

Business Need:

Server Management and Installation

Works With:

Business Desktop Deployment Enterprise Edition, Business Desktop Deployment Standard Edition, Windows Server 2008 Enterprise, Windows Server 2008 ...

(more)

Industry Focus:

General - Applicable to All
By integrating the latest Microsoft technologies and processes into your deployment, infrastructure solutions can be customized for Lite or Zero touch operating system deployments as well as integration with vendor configuration centers.

Integrating components of the Microsoft Deployment Toolkit and optionally Microsoft System Center Configuration Manager, these solutions allow for organizations to optimize their deployment infrastructure. Each solution is highly customizable to take advantage of many of your organizations current processes as well as leverage the latest deployment technologies from Microsoft. This solution can also integrate with a number of non-Microsoft distribution tools.

By separating out operating systems, applications, patches, and hardware drivers, this solution allows for greater agility in deployments and quicker adoption of new operating systems, applications, and hardware. Organizations can expect reduced total cost of ownership of their imaging processes through a reduction in the number of images they deploy, as well as less time required to manage their imaging processes.

Other advantages include off-line patching of images, per-user application deployment, user state migration, and a more consistent and secure operating system.

Computer Imaging with Microsoft Technologies has not been reviewed by any customers.
The views and opinions submitted and expressed here are not those of Microsoft.
Other Professional Services Offered by this Company