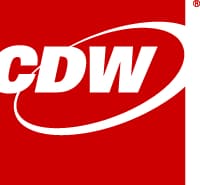 Information Worker Sales Lifecycle Management Tool
Service Type:

Consulting, Professional Service

Business Need:

Data Analytics, Reporting, Business Intelligence (BI)

,

Data Management and Migration

,

Intranets, Extranets, Portals

,

Financial Analytics and Reporting

,

Business Process Management

Works With:

Forms Services (SharePoint Server), Microsoft Office Excel 2007, Microsoft Office PerformancePoint Server 2007, Microsoft Office SharePoint Server 2007,...

(more)

Industry Focus:

General - Applicable to All
The CDW Information Worker Sales Lifecycle Management Tool is an all encompassing solution for customers looking to integrate their sales processes into Microsoft SharePoint and Office 2007.

CDW can develop a solution that:
- Tracks services opportunities from lead generation to project closure
- Provides real-time views of sales metrics
- Provides centralized storage, categorization, and management of Statements of Work (SoW) and RFP's.

Our technology specialists offer expertise in designing customized solutions, while our advanced technology engineers can assist you with the implementation and long-term management of those solutions. CDW has provided many business process improvement solutions for our customers leveraging Microsoft Office SharePoint Server (MOSS) 2007 and Office 2007.

Additional areas of focus include notebooks, desktops, printers, servers and storage, unified communications, security, wireless, power and cooling, networking, software licensing, and mobility solutions.

CDW is a Microsoft Gold Certified Partner and a leading provider of technology solutions for business, government, and education. Ranked No. 39 on Forbes' list of America's Largest Private Companies, CDW features dedicated account managers who can help you choose the right technology products and services to meet your needs.
Information Worker Sales Lifecycle Management Tool has not been reviewed by any customers.
The views and opinions submitted and expressed here are not those of Microsoft.
Other Professional Services Offered by this Company