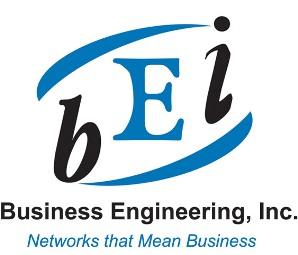 Managed IT Services from BEI
Service Type:

Consulting, Professional Service

Business Need:

Backup and Recovery

,

Server Management and Installation

,

Network Installation and Monitoring

,

Hosting Services, IT Outsourcing

,

Help Desk Services

Works With:

Applications for Windows SharePoint Services, Microsoft Exchange Server 2007, Microsoft Solutions for Hosted Messaging and Collaboration, Windows Active...

(more)

Industry Focus:

Financial Services, Healthcare, Nonprofit, Professional Services
With BEI Managed IT Services you get one price per month, all services included. We provide proactive maintenance, network monitoring of your servers and workstations, and onsite and remote assistance for network and end user issues—all for one fixed monthly fee.

Managed Service Plans allow us to be your trusted advisor and keep you abreast of emerging and changing technology so you can best plan and budget for your organization. Our staff has a wealth of experience working with businesses to plan the evolution of your IT infrastructure.

We can also function as your Chief Information Officer (CIO), keeping you abreast of new technologies and working with your other vendors. We help develop budgets, making IT expenses a planned process of investing in your business. This service is included with our Managed Service Programs.

The BEI Guardian Plan can dramatically decrease your annual IT expenses and allows you to not worry about:

- Managing IT staff (hiring, training, reviewing, etc.)
- Keeping IT staff fully trained on current and emerging technology
- IT staff retention and recruiting
- Figuring out what to do when your IT staff is out sick or on vacation
- Overhead costs of benefits and taxes
- Being dependant on a single individual

A Microsoft Gold Certified Partner, BEI specializes in Microsoft products including Windows Server, Terminal Server, SQL Server, Small Business Server, Exchange, Office, and Online Services.

Managed IT Services from BEI has not been reviewed by any customers.
The views and opinions submitted and expressed here are not those of Microsoft.
Other Professional Services Offered by this Company