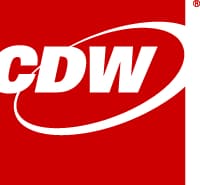 Microsoft Office Deployment A to Z
Service Type:

Consulting, Professional Service

Business Need:

Content Management

,

Content Management

Works With:

Microsoft Office Access 2007, Microsoft Office Excel 2007, Microsoft Office Outlook 2007, Microsoft Office PowerPoint 2007, Microsoft Office Word 2007

Industry Focus:

Education, Financial Services, General - Applicable to All, Healthcare, Media & Entertainment
The Office Deployment A to Z offering at CDW is an all encompassing solution for customers looking to migrate from a previous version of Microsoft Office to the current release.

Throughout the engagement, we will:

- Determine what versions of Office you have deployed in your organization, any 3rd party add-ins integrated with those office deployments, as well as explore your existing document base for macros.

- Evaluate possible incompatibilities with 3rd party add-ins and macros.

- We will work with you to identify any customizations that may be required to your deployment of Office 2007 utilizing tools as the Office Customization Wizard and Group Policy.

- We will work with you to deploy Office 2007 to your users and remediate any possible incompatibilities.

Microsoft Office Deployment A to Z has not been reviewed by any customers.
The views and opinions submitted and expressed here are not those of Microsoft.
Other Professional Services Offered by this Company