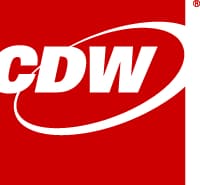 Planning and Deployment Services for Office 365 and BPOS
Service Type:

Deployment

Works With:

Microsoft Exchange Online, Microsoft Lync, Microsoft SharePoint Online

Industry Focus:

Education, General - Applicable to All
CDW offers design, migration, and deployment services for Microsoft Online Services including Office 365 and Business Productivity Online Suite (BPOS). This offering is relevant to companies migrating e-mail, web conferencing, web collaboration, or instant messaging from on-premise or hosted environments to Microsoft Online Services.

Our highly qualified team of Microsoft consultants will work with you to develop a migration plan that includes a comprehensive setup and configuration guide and services adapted to your deployment needs.

CDW has migrated over 1,000,000 mailboxes to Microsoft Exchange and has worked with companies migrating from 50 to 25,000 seats to BPOS. We employ a best practice-driven approach by using architectural design sessions, requirements analysis sessions, proof of concept engagements and phased migration strategies. Our goal is to reduce deployment time, cost, risk and maximize your business value.

Throughout the engagement, CDW will:

- Work with you to develop a plan that ensures your migration and deployment goes smoothly and shows value to end users and the business
- Help guide you through the deployment and business value planning stages of Online Services implementation
- Apply our battle-tested and proven methodologies to ensure project success
- Utilize our team of highly qualified Microsoft consultants.

CDW is a Microsoft Cloud Accelerate Partner and Microsoft Deployment Partner. CDW's dedicated account managers can help you choose the right technology products and services to meet your needs.

Our technology specialists offer expertise in designing customized solutions, and our advanced technology engineers can assist you with the implementation and long-term management of those solutions.
Planning and Deployment Services for Office 365 and BPOS has not been reviewed by any customers.
The views and opinions submitted and expressed here are not those of Microsoft.
Other Professional Services Offered by this Company