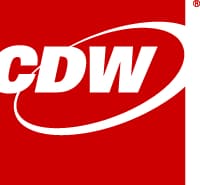 SharePoint Web Content Management Solution for Non-Profits
CDW provides a Web content management solution for non-profits built on the Microsoft Office SharePoint Server 2007 platform, where our solution leverages content management, forms services, and multi-lingual translation for international presence and use.

The non-profit community can now easily manage their content on Internet sites and automate the capture of critical data from partner organizations, affiliates, regional offices, members, and the public using Microsoft Office InfoPath forms.

CDW will work with you to design and deploy an end-to-end solution which enables global interaction among your community. Using the publishing, workflow, and variation features of SharePoint 2007, we will work together to create a public-facing SharePoint site and Web content management solution that is available in multiple different languages. The site is managed by your infrastructure team and its content distributed by and supports the needs of your line of business teams.

SharePoint Web Content Management Solution for Non-Profits has not been reviewed by any customers.
The views and opinions submitted and expressed here are not those of Microsoft.
Other Professional Services Offered by this Company