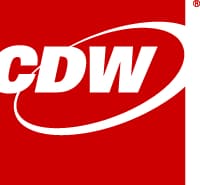 VendorView for Microsoft Office SharePoint Server 2007
Service Type:

Consulting, Professional Service

Business Need:

Business Process Management

Works With:

Microsoft Office SharePoint Server 2007

Industry Focus:

General - Applicable to All, Manufacturing
CDW offers VendorView for Microsoft Office SharePoint 2007, a business process automation solution that provides businesses with integrated extranet functionality for their vendors and customers. VendorView offers increased vendor satisfaction and improved business efficiency.

VendorView automates the creation and provisioning of customer extranet sites. It provides a user-friendly interface for your vendors and customers and no additional training is required. With VendorView, the customer can link directly into existing accounting systems and automate vendor inventory, payment, product satisfaction, and billing information.

VendorView provides faster technology integration; you can leverage current server infrastructure including JD Edwards, SAP, file shares, and more. VendorVew also costs less than other business solutions and requires no new hardware. With VendorView, you can create automated electronic forms with workflow to streamline the order process.

VendorView benefits include:

- Increased vendor satisfaction by providing real-time reporting via extranet
- Better operational efficiency by providing live Web cam views of warehouses and distribution plants
- Gain insight into inventory, customer satisfaction rating, and quotes via real-time dashboards
- Reduce administrative overhead by automating vendor score cards

These capabilities result in more effective decisions based off of real-time dashboards, more accurate data entry, easier access to information, faster ordering procedures, and more effective use of employees time.

CDW specializes in envisioning, designing, building, and integrating, enterprise business systems for productivity and business process automation solutions based on the Office SharePoint Server 2007 platform. Our services offer key benefits to customers:

-By consolidating highly distributed Web servers to a centralized Office SharePoint Server farm, our customers have experienced a server farm reduction of over 84% and addition benefit from managing a single platform.

-Reduced help-desk requests from 500 questions per month to less than 10. Questions are now entered via a form on SharePoint, routed to appropriate team members based on attributes, and then archived in an indexed knowledge base providing assistance to future users.

VendorView for Microsoft Office SharePoint Server 2007 has not been reviewed by any customers.
The views and opinions submitted and expressed here are not those of Microsoft.
Other Professional Services Offered by this Company