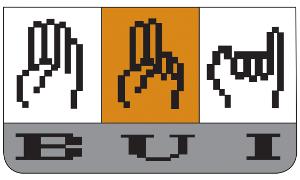 BUI Exchange Messaging and Collaboration Solutions
Service Type:

Consulting, Professional Service

Business Need:

E-mail Hosting and Management

,

Mobile Devices and Applications

Works With:

Microsoft Exchange Server 2010, Microsoft Exchange Server Exchange Server Enterprise 2013, Microsoft Exchange Server Standard 2013, Microsoft Lync 2013,...

(more)

Industry Focus:

General - Applicable to All


Microsoft Exchange 2007 gives customers a fully functional messaging and shared calendaing collaborative environment in which all their staff, employees and external parties. BUI's integration specialists will migtate your email infrastructure from Linux and
older versions of Exchange to the latest and greatest Microsoft Exchange 2007 envrionment.



BUI Exchange Messaging and Collaboration Solutions has not been reviewed by any customers.
The views and opinions submitted and expressed here are not those of Microsoft.
Other Professional Services Offered by this Company