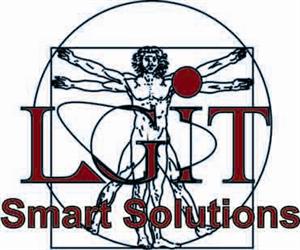 LGIT Smart Solutions - Training Centre in Johannesburg, South Africa
TAKING CARE OF YOUR TRAINING NEEDS

Our focus is to make a real difference in people's lives by unlocking human potential. LGIT Smart Solutions (LGIT) is a Certified Microsoft Gold Learning Partner.
LGIT has positioned itself within Microsoft to lead with new Microsoft Technologies and provide high end Developer and Technical quality training solutions. We focus on the corporate market and have expertise in migrating customers off competing or old Microsoft Technology.


We are a Microsoft Gold Certified Learning Partner.

Offerings / Training
Training on Microsoft Certifications: Technical, Developer, Desktop and Microsoft Dynamics.

Microsoft Certified IT Professional (MCITP)
Microsoft Certified Professional Developer (MCPD)
Microsoft Certified Technology Specialist (MCTS)
Microsoft Office User Specialist (MOS)

Whether you are an IT professional, a developer, or a member of an enterprise organisation, LGIT will provide you with the Microsoft training solutions you need to develop your career, your business, and your future. We train using Microsoft Official Curriculum (MOC) and believe our Certified Trainers are the best in the industry. Our focus is on exceeding your expectations and offering the best training experience.

Vouchers
Software Assurance clients may redeem training vouchers for all Official Microsoft Learning classroom-based courses. Please contact us for assistance.

Our Certification
LGIT Smart Solutions is a Gold Certified Learning Partner and all our courseware is based on Microsoft Official Curriculum. We are also ISETT SETA approved and BEE level 2 Accredited.
Recent Reviews
Reviewed by:Ulf_Kahmann Reviewed on:2011/08/03
Reviewed by:CorBasson Reviewed on:2011/08/01
Reviewed by:Heinrich_Barnard Reviewed on:2011/08/01
The views and opinions submitted and expressed here are not those of Microsoft.